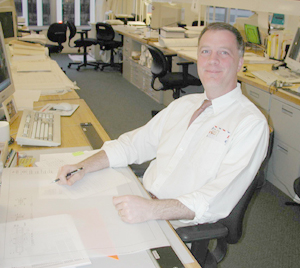 Structural Engineering Company Profile
iAssociates offers a complete range of structural engineering services to architects, developers, contractors, building owners and government agencies. Our success is built on achieving our client goals through providing responsive service, developing innovative and cost effective design solutions and construction documents of exceptional quality lending to projects that can be built strictly within the constraints of our clients' construction budgets.
Service Area
Our offices are located in Alameda, close to the San Francisco Bay Area. Most of our projects are in San Francisco with many projects in adjacent counties including, but not limited to:
Alameda County:
Alameda, Albany, Berkeley, Oakland, San Leandro, Hayward, Union City, Fremont, Castro Valley, Dublin, Pleasanton, and Livermore
Contra Costa County:
Concord, Danville, El Cerrito, Richmond, and Walnut Creek
Marin County:
Sausalito, San Rafael, San Anselmo, Tiburon, Mill Valley, Nicasio, and Novato
San Mateo County:
Burlingame, San Mateo, Redwood City, and Menlo Park
Santa Clara County:
Palo Alto, Mountain view, Sunnyvale, Cupertino, Santa Clara, Campbell, Los Gatos, Los Altos, and San Jose
Sonoma County:
Petaluma, Rohnert Park, and Santa Rosa
Why a Small Structural Engineering Firm?
Small structural engineering firms provide distinct advantages for clients, including:
Continuity
As a small structural engineering firm with low overhead we can afford to remain intimately involved with the project throughout its design and construction.
Efficiency in structural engineering decision making
David Inlow, S.E. is the lead structural engineer for all large projects. Being the principal of the firm makes him accountable only to his clients. This means faster results for our clients.
Value in Structural Engineering
Without large overhead costs our clients' money translates into more experienced professional structural engineering hours invested into a project. We take pride in our commitment to understand and respond to the engineering needs of our clients. Our success in the building design industry has to be dependent on our responsiveness. We are committed to providing immediate, knowledgeable responses to our clients' questions, changes, or needs at any time during the life of the project.
Cost effectiveness cannot be measured simply in construction dollar savings. Cost effectiveness is achieved by applying our commitment to quality and responsiveness to each project. This commitment is not deterred by project size or technical difficulty.
Structural Engineering Cost Control
iAssociates projects have been built at or under budget. Our experience has helped us to know what types of designs and systems are affordable and easy to build and which are not. Additionally, iAssociates works with contractors on integrating cost planning into the design phase of projects. Quantities can be shown within the Schematic Phase documents and from that point forward any changes in quantities can be accounted for.(See Partnering for Success).