Soft-Story Buildings in San Francsico and Their Significance
Why are Soft-Story Buildings Important to San Francisco
Soft-story buildings do not perform well in earthquakes. Without a seismic retrofit, many of San Francisco's soft-story wood-frame buildings are expected to collapse or to suffer damage beyond repair in the large earthquake scientists say will hit San&nbspFrancisco within decades.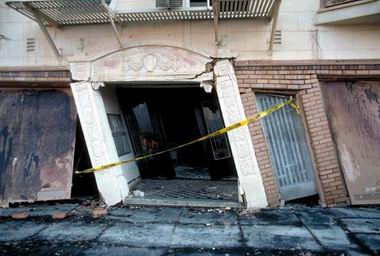 Large Earthquake Predicted in the San Francisco Bay Area
Seismologists predict a 63% probability that the San Francisco Bay Area will experience a magnitude 6.7 earthquake in the next 30 years.
Earthquake Danger to Soft-story Buildings in San Francisco
A study was performed on 4,300 wood-frame buildings built before January 1, 1978 in San Francisco with five or more residential units on three or more stories. All of these buildings may have a soft story condition, but the study determined that about 2800-2900 of these buildings likely have this condition. This was determined through a sidewalk visual survey. The study analyzed these buildings, coming to the following determinations:

Extent: 80 percent of those soft-story buildings would collapse or be destroyed beyond repair.

Residents: 58,000 San Francisco residents live in soft-story buildings.

Businesses: 2,000 San Francisco businesses are situated in soft-story buildings.

Workers: 6,900 people work in soft-story buildings.

Damage: A major quake would cause $4 billion in damage to San Francisco soft-story buildings.