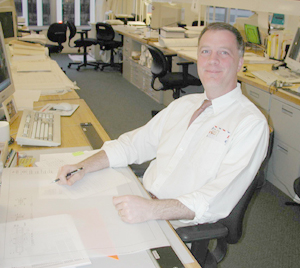 Firm Qualifications
iAssociates is a structural engineering firm established in 2005 and incorporated under the laws of the State of California. The firm's main office is located at 1314&nbspFountain&nbspStreet in Alameda,&nbspCalifornia. iAssociates is registered as a Small, Local and Emerging Business (SLEB) in Alameda County, California.

Sustainable and cost-effective Structural Engineering is the professional and technical foundation of the firm. iAssociates staff includes registered structural engineers and civil engineers in the states of California and Washington.

Our approach to design and engineering services emphasizes communication with the client as well as sustainability and cost management. iAssociates believes excellence in planning and design is best achieved through clear and systematic communication with the client. Our goal is always to meet project needs within project budgetary limits.

In addition iAssociates provides services in the selection of structural systems, cost control, evaluation of existing facilities and construction administration. Previous experience includes the design of most all building types including office buildings, hospitals and other essential services buildings, educational facilities, churches, airport terminal buildings and other avaition facilities, convention centers, criminal justice facilities, banks, and military facilities.

AutoCAD software is used in the production of plans and technical drawings.