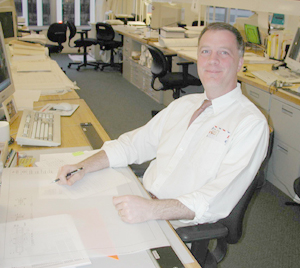 Firm Qualifications
iAssociates is a structural engineering consultancy. Most of our work is in the production of permit and working drawings for new residences and buildings and alterations to existing residences and buildings. iAssociates was established and incorporated in 2005 under the laws of the State of California. We are located in Alameda,&nbspCalifornia. iAssociates maintains licenses to practice as structural engineers in California and Washington.

Our pricipal, David Inlow, earned a master's degree in engineering from The University of Texas at Austin in 1988. Since then, he has practiced structural engineering in a wide range of circumstances from working in the Peace Corps to working in some of San Francisco's larger structural engineering firms.

Since incorporating in 2005, iAssociates has added quite a number of residences and residence additions to their portfolio giving them an advantage in wood-frame construction knowledge. Most of our recent residential projects could be characterized as upscale often with accent elements in architecturally-exposed structural steel and reinforced concrete.